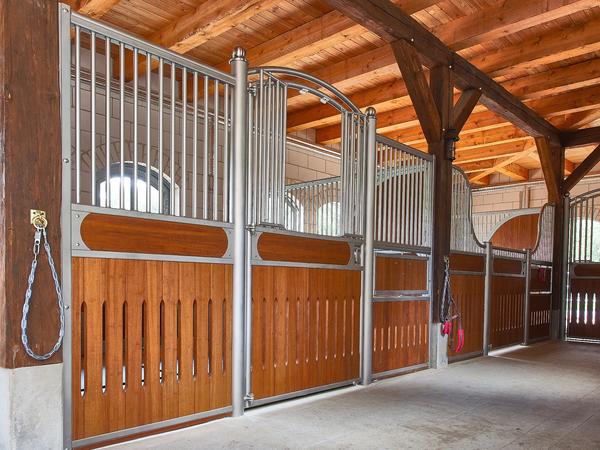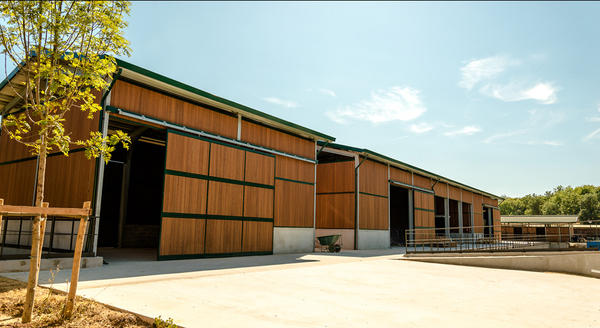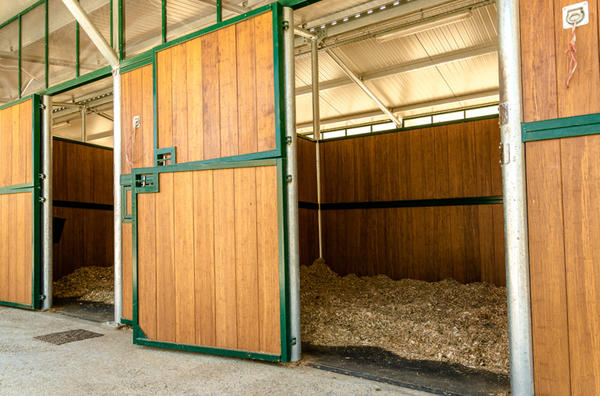 bamboo e-quine stable planks
The ecological stabling alternative
Bamboo stable planks are an ecological alternative to wood. MOSO® Bamboo E-quine is heavy (up to 1150kg/m3) and very solid and therefore perfect for demanding applications such as horse stables.
Very dense, hard and stable
The solid, High Density® bamboo boards are made from compressed bamboo fibers. This compression process makes the stable planks very dense, hard and stable. MOSO® Bamboo E-quine is available in different versions: closed with a ventilation hole, square, with a round head, etc. In addition to the standard planks, other dimensions are available on request.
MOSO® offers 2 different types of horse stable planks:
Bamboo E-quine Chocolate is suitable for outdoor use thanks to the patented Thermo-Density® production process. The bamboo fibers are compressed and heat treated. These boards have a dark chocolate color.
Bamboo E-quine Caramel is suitable for covered / indoor stables. This material is not suitable for full outdoor use, because the bamboo is not treated following the Thermo-Density® process. These boards have a warm brown color.
The main reasons for choosing MOSO® Bamboo E-quine stable planks are:
MOSO® Bamboo E-quine has many ecological advantages: the bamboo stem is harvested after 5 years (there is no clearcutting like with hardwood, the plant grows after the harvest) and is proven CO2 neutral.
MOSO® Bamboo E-quine is made of compressed bamboo fibers, instead of solid wooden planks. As a result the material is much more stable and stronger than wood.
From experience we know that horses are less likely to display cribbing (crib biting) behaviour with stalls constructed from MOSO® Bamboo E-quine material.

For More Help please call 

01793 208030 (option 2)