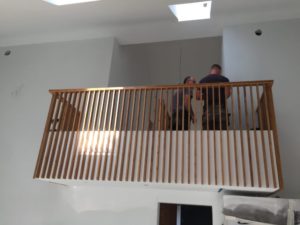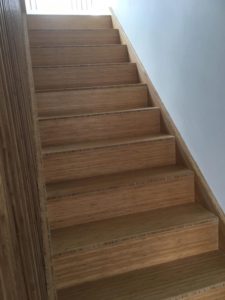 We were pleased Lynn choose bamboo as her material of choice for her staircase as well as flooring and doors for her recent self build filmed for Grand Designs – My Street. We worked with her throughout the process and even manufactured and installed this beautiful bespoke staircase.
It's made using our 20mm 3ply side pressed bamboo with full height fins using our N-Finity cladding cut down to use as slats and oiled.
Well done Lynn your house looks amazing!